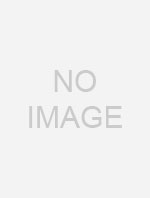 Curtis A. Boykin
Firm: Douglas & Boykin PLLC
Location: Washington - DC
1850 M Street NW, Suite 640




Washington, District of Columbia 20036




USA
Tel : 202-753-0042

Fax : 202-776-0975

Email : caboykin@douglasboykin.com

Curtis A. Boykin is a trial lawyer licensed to practice in the District of Columbia and Maryland.
Mr. Boykin has broad experience in family law, commercial and employment litigation, lobbying and government contracts. He has represented numerous local government authorities, as well as private businesses and individuals, in the firm's government contracts, administrative law, municipal finance, and commercial litigation matters. This includes cases involving corporate, franchise and insurance law. Mr. Boykin has represented clients before federal, state, and District of Columbia administrative agencies.
Before attending law school, Mr. Boykin was a senior consultant with Andersen Consulting, where he provided information systems consulting services to public utilities. Mr. Boykin was also one of the first staff members of the African Development Foundation (ADF), a public corporation of the U.S. government that provides financial assistance to countries in Sub-Saharan Africa. In 1987 and 1988, Mr. Boykin traveled extensively and worked in Kenya, Tanzania, Rwanda, Zimbabwe, and Botswana. He also wrote for ADF's trade publication and journal.
Select Clientele
Holiday Inn, Washington DC on the Hill
Ideal Academy Public Charter School
The Trust of Lois Maliou Jones Pierre-Noel
The National Association for Equal Opportunity in Higher Education (NAFEO)
The District of Columbia Water and Sewer Authority
The District of Columbia Housing Authority
National accounting firms
Verizon Wireless
Individuals
Legal Experience
Founding member
Douglas & Boykin PLLC, 2003
Sole practitioner
Washington, DC, 2002-2003
Senior litigation associate
Leftwich & Douglas, PLLC
Washington, DC, 1995-2001
Associate
Semmes, Bowen & Semmes
Baltimore, MD, 1994-1995
Recent published decisions in his appellate cases include:
United States ex rel. Davis v. District of Columbia, 679 F.3d 832 (D.C. Cir. 2012);
Coulter v. Gerald Family Care, P.C., et al., 964 A.2d 170 (D.C. 2009)
Ideal Academy Public Charter School v. Bernola, No. 07-AA-1224 (DC June 11, 2009)
Anderson v. District of Columbia Housing Authority and Olaremi Abidoye, 923 A.2d 853 (DC 2007)
Calloway v. District of Columbia Housing Authority, 916 A.2d 888 (DC 2006)
C&E Services, Inc. of Washington v. District of Columbia Water & Sewer Authority, 354 U.S. App. D.C. 1, 310 F.3d 197 (DC Cir. 2002)
Kelsey et al v. Ray et al., 719 A.2d 1248 (DC 1998)
---
Douglas & Boykin PLLC
When you are dealing with family law issues such as divorce, separation, and child support, it is important to have a lawyer on your side to keep your best interests and well-being in mind. Family law can be a complicated area of litigation, because there is a high level of sensitivity on both sides of a case. With the help of Douglas & Boykin PLLC, you can find representation to let you achieve a favorable outcome in your case in the Washington, D.C. area.
In any area of law, hiring a lawyer will provide you with insight and expertise that will help you navigate the legal system and understand your options for a particular case. With family law specifically, your lawyer may be a valuable asset in terms of an unbiased viewpoint that will help you achieve a settlement that considers the best interest of children or elderly family members who may be involved in your situation.
There are many different legal matters where Douglas & Boykin can provide you with mediation, litigation, and legal paperwork. Here's a closer look at the practice areas where our team specializes.
Divorce – There are many factors that can complicate a divorce, including prenuptial agreements, spousal support disputes, infidelity, and other issues involving division of assets. Our attorneys can ensure a reasonable agreement for your case, and we will work to avoid going to trial to reduce your stress and the timeline of your separation.
Same-sex divorce – the District of Columbia has taken steps to assist nonresident same-sex couples who were married in Washington, DC. Douglas & Boykin PLLC is prepared to guide same-sex couples through the divorce process in Washington, DC.
Legal separation – Unlike divorce, a legal separation does not dissolve your marriage. You remain married and cannot remarry during a legal separation. The firm is ready to help you explore your options.
Child custody – It can be difficult to set aside personal issues to decide what type of arrangement is best for your child in a separation. Determining child support may also be part of a child custody agreement.
Child support – The District of Columbia, Maryland and Virginia have established child support guidelines for determining the amount of child support to be paid by the noncustodial parent.
Prenuptial and postnuptia – Under District of Columbia law, a premarital agreement is a contract between prospective spouses or domestic partners that's made in contemplation of a marriage or a domestic partnership.
Cohabitation agreements – Many couples will choose to live together without getting married, and in these situations a cohabitation agreement can help you avoid common law marriage in Washington, D.C., determine the division of assets upon separation, or divide debt between partners.
Asset division – Douglas & Boykin's family law attorneys are diligent in demanding full financial disclosure from your spouse and fighting for your interests throughout the divorce process.
Spousal support – If you expect to receive spousal support, you should keep in mind that a bigger support obligation is not always better — if the support payments are unrealistic, there's a greater risk of default, or nonpayment.
Post-decree modifications – Situations can change and cause your spousal support or child custody arrangement to become outdated. Our team can help you adapt to new circumstances with post-decree modifications to your divorce.
Wills and power of attorney – You may need to seek the help of a family lawyer to manage your estate or the assets of an elderly loved one. In some cases, it may be appropriate to have power of attorney for an aging parent or relative who may not be capable of managing his or her own finances or medical care.