North American Family Law: your portal to the leading practitioners of family law, featuring practice area news and the latest legal insights
Family law in North America covers a vast area and includes marriage, the termination of legally recognized family relationships and ancillary matters, including divorce, annulment, property settlements, alimony, child custody and visitation, child support and alimony awards, adoption, surrogacy, child protective proceedings, juvenile law and many other areas.
North American Family Law assists individuals in identifying the leading practitioners in the region. Our research and selection process covers key locations across North America. To simplify the referral process, only one featured attorney is listed per city, making your selection of outside counsel as straightforward as possible.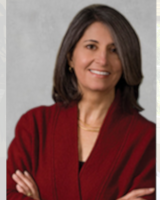 Expertise: child custody | child support | divorce | Family Law

For over 30 years, Marcia Mavrides, lead attorney at Mavrides Law, has been a recognized leader in the divorce and family law community throughout Boston and Massachusetts. Attorney Mavrides is listed in the top 5% of lawyers, and has an AV preeminent rating, has been designated among the Top Women [...]
Latest News & Legal Insights
Those who own real property in California (and other states) often transfer title to their living trust as part of their estate plan. The goal is to avoid probate, provide for efficient and private means of managing and dealing with property in the event of incapacity or death, and effectively achieve other estate planning goals. However, an estate plan is
[...]
When a relationship isn't working as it used to, it's sometimes best for the couple to split up. Most commonly, this comes in the form of a divorce, but many other couples have also pursued marital separations. While marital separations are similar to a divorce, they have important differences. A marital separation is similar to a divorce but different enough
[...]

If you have questions regarding a family law matter and require an experienced attorney in your city; contact one of our recommended attorneys today.
Alternatively, contact the NAFL head office and a member of our team will be happy to make the necessary introductions.