North American Family Law: your portal to the leading practitioners of family law, featuring practice area news and the latest legal insights
Family law in North America covers a vast area and includes marriage, the termination of legally recognized family relationships and ancillary matters, including divorce, annulment, property settlements, alimony, child custody and visitation, child support and alimony awards, adoption, surrogacy, child protective proceedings, juvenile law and many other areas.
North American Family Law assists individuals in identifying the leading practitioners in the region. Our research and selection process covers key locations across North America. To simplify the referral process, only one featured attorney is listed per city, making your selection of outside counsel as straightforward as possible.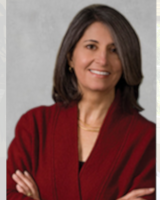 Expertise: child custody | child support | divorce | Family Law

For over 30 years, Marcia Mavrides, lead attorney at Mavrides Law, has been a recognized leader in the divorce and family law community throughout Boston and Massachusetts. Attorney Mavrides is listed in the top 5% of lawyers, and has an AV preeminent rating, has been designated among the Top Women [...]
Latest News & Legal Insights
A year into the SECURE Act, estate planners and other retirement advisors are still waiting for clarification from the IRS regarding key changes made to the payout rules for retirement plans by the new legislation. Many of these questions pertain to novel rules governing a new class of designated beneficiaries, called eligible designated beneficiaries ("EDBs"), and to the implications of
[...]
Q: I want to sign my estate planning documents, but am concerned about the spread of COVID-19 and meeting others in person. Is there a way to sign documents remotely in New Hampshire? A. The Coronavirus Pandemic has dramatically changed the way we conduct day to day business. Luckily there are ways to sign important estate planning documents "remotely" without requiring
[...]

If you have questions regarding a family law matter and require an experienced attorney in your city; contact one of our recommended attorneys today.
Alternatively, contact the NAFL head office and a member of our team will be happy to make the necessary introductions.