North American Family Law: your portal to the leading practitioners of family law, featuring practice area news and the latest legal insights
Family law in North America covers a vast area and includes marriage, the termination of legally recognized family relationships and ancillary matters, including divorce, annulment, property settlements, alimony, child custody and visitation, child support and alimony awards, adoption, surrogacy, child protective proceedings, juvenile law and many other areas.
North American Family Law assists individuals in identifying the leading practitioners in the region. Our research and selection process covers key locations across North America. To simplify the referral process, only one featured attorney is listed per city, making your selection of outside counsel as straightforward as possible.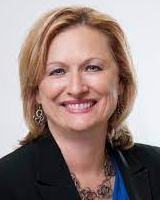 Expertise: child custody | child support | divorce | Family Law | matrimonial family law

Emily opened a solo law practice in Las Vegas in 2003 with the primary focus of family law. Since that time Emily has worked diligently to establish a reputation as a knowledgeable and aggressive attorney, gaining the respect of both her peers and Judges. Emily has grown her practice over [...]
Latest News & Legal Insights
While nobody likes to think about their own end date, putting together a will and related legal documents makes it more likely that your loved ones will have the smoothest process handling your estate after death and that your wishes will be followed. Writing a will is not as simple as just slapping together a list of desires; however, there
[...]
How to Protect Your Minor Children with an Estate Plan: While estate planning is essential for all people regardless of age or wealth, it is even more crucial when minor children are involved. If you die unexpectedly, who will care for your children? Who will administer your estate? Do you know how and when your assets will transfer to your children? As
[...]

If you have questions regarding a family law matter and require an experienced attorney in your city; contact one of our recommended attorneys today.
Alternatively, contact the NAFL head office and a member of our team will be happy to make the necessary introductions.