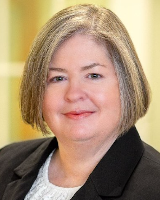 Amber Barber
Firm: Barber & Waxman
Location: Burlington - VA
31 Kilburn Street, Suite 224




Burlington, Vermont 05401




United States
Tel : (802) 864-3120

Fax : (802) 864-3635

Email : amber@barberwaxman.com

Amber provides comprehensive advice about the fairness and equity of proposed settlement agreements and has considerable litigation experience. When children are involved, Amber's goal is to help her clients obtain a resolution that is in the children's best interests and to secure a fair and equitable resolution with regard to their financial situation.
Amber includes mediation in her practice whenever appropriate and also serves as mediator for divorce and family law matters to assist parties in reaching an amicable resolution in a cost-effective way. Amber often serves as a mediator for parties who are either represented by attorneys or who represent themselves.
Professional Activities
Amber is past-president of the Vermont Bar Association, and a former member of the VBA Board of Managers. She previously served on the board as a representative of VBA's Young Lawyers Division and is a past-president of that group. She is a member of the Chittenden County Bar Association.
Amber is a fellow of the American Academy of Matrimonial Lawyers. AAML applicants must have practiced primarily in the area of family law for at least ten years and must pass written and oral examinations, receive recognition as first-rate matrimonial lawyers by judges and peers, aspire to high ethical standards and demonstrate involvement in activities that elevate the standards and improve the practice of matrimonial law. AAML fellows are widely recognized by judges and attorneys as preeminent family law practitioners with a high level of knowledge, skill and integrity.
Amber serves on the Vermont Bar Foundation Board which is a non-profit fundraising organization dedicated to equal access to justice.
Amber is also a Diplomate of the American College of Family Trial Lawyers, a select group of top family law trial lawyers from across the United States who practice complex family and matrimonial law in matters ranging from the simple, amicable divorce to the highly complicated, high-asset divorce as well as separation, custody, child support, alimony, post-divorce modifications, prenuptial agreements and other matrimonial matters.
Amber is an active member of the Family Law Section of the Vermont Bar Association and served as Section Chair from 2007 to 2008.
As a participant in the Military Family Law Pro Bono project in 2009, Amber helped to train lawyers on how to file and modify parental rights orders for deploying service members, what to include in proposed orders to provide for long-distance parenting and parent-child contact, how to consider military benefits in child-support calculations and other military-specific family law topics.
Amber also helped to draft the state's Military Parental Rights Act and testified before the Vermont legislature about the protections the bill offers to children when a divorced parent is deployed. The comprehensive bill, which Governor Douglas called "a model" for the rest of the nation, was signed into law in March 2010.
Honors
2021 New England Super Lawyers

2020 New England Super Lawyers

2019 New England Super Lawyers

2018 New England Super Lawyers

2017 New England Super Lawyers

2015 New England Super Lawyers
Publications/Presentations
Amber teaches Pro Se Education for Chittenden Family Court and is a frequent lecturer on all aspects of family law, including complex litigation. Recent presentations include:
Co-presenter, Family Law Year In Review, October 2020

Co-presenter, Divorce Law Boot Camp, June 2019

Co-presenter, Communication Strategies for Your Firm, May 2019

Co-presenter, Complex Child Custody and Support Issues in Divorce, June 2017

Co-presenter, Starting Your Own Firm, May 2017

Co-presenter, Divorce Law: Common Mistakes in Dividing Assets, July 2014

Co-presenter, Advanced Family Law and Ethics in Family Law, November 2013

Co-presenter, Vermont Strong and the Legal System: Meeting Legal Needs in Time of Disaster, October 2012

Co-presenter, What Family Court Magistrates Want Practitioners to Know/Child Support Update, March 2012

Co-presenter, Vermont's Evolving Family Law, Vermont Bar Association Mid-Year Meeting, March 2010
---
Barber & Waxman
As knowledgeable, dedicated Vermont Family Lawyers each with over 24 years of experience, the attorneys at Barber & Waxman work with clients to solve problems and achieve the best possible results. They will help you navigate through the complicated and often confusing legal processes involving divorce, custody, alimony, child support, parentage, visitation, modification of orders, mediation and other family disputes.
From traditional litigation to negotiated resolutions, the attorneys at Barber & Waxman will help you create long-term, sustainable solutions during times of uncertainty.
Amber Barber and Caryn Waxman are the only fellows of the American Academy of Matrimonial Lawyers currently practicing divorce and family law in Vermont.