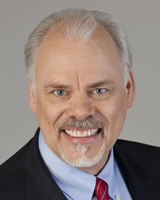 Charles Bauer
Firm: Bauer Ryan PLLC
Location: Boise - ID
390 E Parkcenter Blvd, Ste 260




Boise, Idaho 83706-4046




United States
Tel : 208.383.0090

Fax : 208.383.0412

Email : charles@bauerryan.com

Charles Bauer, a native of Moscow, Idaho, graduated from the University of Idaho College of Law in 1979, and has received the "AV" rating, issued by the Martingale-Hubbell/LexisNexis Legal Directory, the highest rating an attorney can receive. He is a former chair of the Idaho State Bar Family Law Section, and has regularly written and lectured on family law issues around the state for nearly 30 years.
If a dispute arises or you are involved in a divorce or child custody dispute in Idaho, it is important to have an attorney on your side who is experienced and capable and will zealously represent your interests in reaching a fair and quick resolution to your case.
---
Bauer Ryan
Since 1979, founding partner Charles Bauer has actively pursued all aspects of Family Law and Litigation in his practice, including divorce, community property, paternity, child custody and support (including interstate custody and support litigation), as well as domestic violence, modification of custody and support orders, and guardianship matters. The firm of Bauer Ryan Family Law has now established itself as a leader in Family Law in the intermountain west.
Child custody modification – Interstate child custody – Relocation of children – Jurisdictional issues regarding children – Child Support and Spousal Support modification
Prenuptial agreements, post nuptial agreements, and property contracts sorts out current and future financial and property issues before marriage. With a small investment of time before your marriage, a domestic relations agreement can give peace of mind and a sense of financial security.