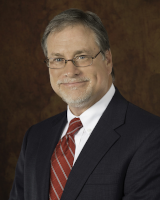 D. Reardon Stanford
Firm: Hoyt & Stanford
Location: Lafayette - LA
315 South College Road Suite 165




Lafayette, LA 70503




USA
Tel : (337) 234-1012

Fax : N/A

Email : drstandford@hoytlaw.com

Mr. Stanford is a Board Certified Family Law Specialist. A graduate of LSU's Paul M. Hebert Law Center, he has been practicing law since 1993. The majority of his practice is in the area of divorce and family law and he is experienced in all matters pertaining thereto, at both the trial and appellate court level. In addition, Mr. Stanford maintains a general litigation practice as well. He has represented clients in matters involving liquidations, contract disputes, employments disputes, oilfield litigation, contractor and construction disputes, redhibition and warranty disputes, property disputes and partitions, successions and various damage claims, both on the plaintiffs' and defendants' sides. Mr. Stanford has extensive litigation experience.
Family Law
Divorce
Child Custody
Child Support
Spousal Support (Alimony)
Community Property & Partitions
Matrimonial Agreements (Pre-Nupts)
Protective Orders & Injunctions
Paternity
Interdictions & Curatorships
Tutorships
Emancipation
General Civil Litigation
Damage Suits & Litigation
Property Disputes & Litigation

Partitions
Boundary Disputes

Contract Disputes & Litigation
Succession Litigation
Unfair Trade Practices
Open Account Litigation
Certification & Specialties:
Board Certified Family Law Specialist
Louisiana State Bar, 1993
United States District Court, Western District of Louisiana
United States District Court, Eastern District of Louisiana
University of Louisiana, Monroe (U.L.M., formerly N.L.U.), B.A., 1988
Louisiana State University (LSU), Paul M. Hebert Law Center, J.D., 1992
Past President, Family Law Section, Lafayette Parish Bar Association
Family Law Advisory Commission, Louisiana State Bar Association

Chairman, 2012-2013
Vice-Chair, 2011-2012
Secretary, 2010-2011
Member, 2 terms

Member, Kiwanis Club of Lafayette
---
Hoyt & Stanford
Lafayette-based law firm Hoyt and Stanford has three Lafayette, LA attorneys on staff that specialize in practices that range from Divorce Law to Estate Planning. As a  leading law firm in Lafayette, LA we can help you with your case. We will listen to you to get your life back on track. If you're looking to gain custody of your child, write a living will, file a lawsuit, or even get the legal issues surrounding your taxes sorted out, we can help. Let Hoyt and Stanford make sure your case is treated fairly and honestly.
Few things in life can be as trying as getting a divorce. While a divorce can be obtained in Louisiana on a "no-fault" basis, there do exist grounds for divorce where "fault" is an issue (adultery being an obvious example). Even if fault is not an issue, the process of filing for divorce can seem complex and confusing, for this reason, it is wise to seek help from local family law lawyers.
Divorce Law with Minor Children
Regardless of the circumstances of the divorce, however, other issues, equally if not more important, invariably arise. If the parties have minor children, the issue of custody and visitation is no doubt at the forefront. With child custody, of course, comes the issue of child support and the questions of who pays whom, how much, and for how long? These are questions your divorce attorney will help you understand.
Community Property
What about community property? Louisiana is a community property state and there are myriad rules regarding the same. When the parties divorce, the court will decide what happens to the community property. A partition is a court-ordered division of the community property. If a partition is granted, the court will decide who gets what. If a partition is not ordered, the community property is managed by a neutral third party. If you have a home, who gets to live there? For that matter, who gets to use the property while the divorce is pending? What about a business, or a retirement plan? What about the things you had before you were married? Are there claims for reimbursement?
Alimony and Divorce
Is alimony an issue? It may be, though we don't call it that anymore. Alimony is now known as "spousal support". Louisiana law recognizes an obligation of the spouses to support each other so there certainly can be potential claims for spousal support. As with child support, the immediate questions are no doubt, who pays, how much, and for how long.
Unmarried Parties
Suppose the parties were not married, do any of the above issues apply? Well, while getting a divorce would not be necessary (Louisiana does not recognize, for example, "common law marriage"), nor would community property or spousal support, if the parties have children, child custody and support remain issues to be addressed with your family law lawyer. Further, even if there is no community property, there may be jointly owned property (property acquired by the two of them together) and there are rules regarding the resolution of those issues as well.
Family Law is a Broad Area
As you will see in reviewing our website, family law is a broad area of the law. From divorce and community property to child custody and support, spousal support, interdictions and tutorships, paternity issues, emancipations, and others, family law encompasses many different areas of the law.
Life is complicated. Regrettably, we make plans, but things often don't work out as intended. When these twists and turns present themselves, it's important to have someone on your side.
Lafayette, LA divorce lawyer Reardon Stanford has 20 years of experience and is a family law specialist. He can guide you through the process and help you find the light at the end of the tunnel. If financial or business issues are part of the divorce, this firm is uniquely placed to handle them.  Please allow our experienced Lafayette, LA family law lawyers to help.