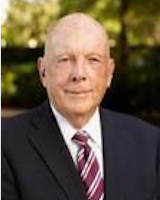 John "Jack" E. Long, Jr.
Firm: Long, Murphy & Zung
Location: Naples - FL
1100 Fifth Avenue South




Suite 307, Naples, FL 34102




USA
Tel : (239) 232-2208

Fax : N/A

Email : jelong@naplesfamilylaw.com

John "Jack" E. Long, Jr. has been in practice since 1965 and has specialized exclusively in family law matters since 1977. Board certified in marital and family law by The Florida Bar Association and certified as a family mediator by the Florida Supreme Court, he is well-qualified to handle any family law matter.
Jack's clinical yet humanistic approach to divorce law sets him apart from other attorneys in this complex field, and he has met with considerable success in a range of divorce and family law matters through his decades in practice.
The clinical aspect of Jack's approach is relatively easy to understand. This primarily involves the resolution of all property and liability distributions, the issue of alimony, the issue of a parenting plan, child support, and finally some collateral issues such as life insurance, medical insurance, and other forms of collateral to secure the awards received by the client or the opposing spouse.
He works with clients who are primarily interested in restoring their sense of self-worth through the process of divorce so that when all is said and done their dignity is restored. That, by the way, is the humanistic approach that Jack adopts in the dealing with his clients.
Do not interpret Jack's desire to practice in this fashion as a weakness. That would be a tactical mistake.
AREAS OF PRACTICE
Divorce
Complex Equitable Distribution Issues
Pre-Nuptial & Post-Nuptial Agreements
Companionship Agreements
Custody & Relocation Disputes
CERTIFIED LEGAL SPECIALTIES
Board Certified Marital & Family Law, The Florida Bar, 1993
Certified Family Mediator, Florida Supreme Court, 2014
BAR ADMISSIONS
Florida, 1963
New York, 1964
U.S. District Court Eastern District of New York, 1965
U.S. District Court Southern District of New York, 1965
U.S. Supreme Court, 1976
EDUCATION
University of Miami School of Law, Coral Gables, Florida
University of Miami, Coral Gables, Florida
Ithaca College
HONORS & AWARDS
Lion of the Law Award for Professionalism
PROFESSIONAL ASSOCIATIONS & MEMBERSHIPS
Collier County, Member
Suffolk County (Family Court and Law Committee), Chairman, 1980 – 1981
Judiciary Committee, Member, 1982 – 1983
Tenth Judicial District (Grievance Committee), Member
New York State (Family Law Committee) and American Bar Associations, Member
The Florida Bar, Member
Matrimonial Bar Association of Suffolk County , Director, 1983 – 1988
American Academy of Matrimonial Lawyers , Board of Managers – FL Chapter, 1978 – Present
International Academy of Matrimonial Lawyers, 2002 – Present
---
Long, Murphy & Zung
At Long, Murphy & Zung, P.A., we have represented prominent individuals and families in the South Florida area for more than 20 years. Whether you are engaged, separated, divorced, cohabiting, or are a single parent, our legal professionals are prepared to assist you.
When a couple decides to end their relationship, a number of legal factors can come into play. You may need child support, have mutual business interests, high-value assets, or marital assets and debt. A divorce or separation can quickly become complicated and stressful. When you work with our firm, we will be by your side from our initial meeting until your divorce is finalized and at any time after, should you require a post-judgment modification or advice in the months or years that follow.
Our lawyers have a complete understanding of how to competently handle complex and contentious family law issues, using our over 100 years of combined experience to deliver real results. Because we exclusively focus on family law, we have been able to hone our skills in this specific field. Additionally, attorneys Ed Murphy and Jack Long are board certified in marital and family law by The Florida Bar Association, a testament to their skill and knowledge.