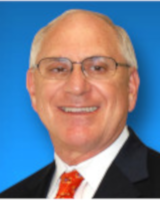 Jon L. Hester
Firm: Hester Schem Hester & Dionisio
Location: Oklahoma City - OK
16311 Sonoma Park Drive




Edmond, OK 73013




USA
Tel : (405) 705-5900

Fax : (405) 705-5906

Email : jhester@hesterlaw.net

Jon is a trial lawyer who limits his engagements to family law. His lengthy career has included not only work as a lawyer in the courtroom, but also six years as a judge on the family law bench in Oklahoma County. He taught for several years as an adjunct professor at the University of Oklahoma and Rose State College. Jon founded the firm after leaving the bench in 1982.
Some of the highlights of his career include his work as the trial judge in the groundbreaking case of Carpenter v. Carpenter and trial counsel for the wife in Hamm v. Hamm, in which he was responsible for the examination of Mr. Hamm as well as many corporate officers and directors. He has 28 published cases to his credit. He was twice the chairman of the Oklahoma Bar Association Family Law Section.
Jon has been a member of the American Academy of Matrimonial Lawyers (AAML) since 1985, serving as the Oklahoma chapter president for two terms as well as a stint on the national governing board. He appears frequently as a speaker on continuing education programs and heads the AAML Oklahoma chapter's continuing education, providing advanced material for practitioners. His career began in 1973 and shows no signs of slowing down, as he still enjoys the daily challenges of a trial practice.
Alaska Methodist University, B.A. 1970
University of Oklahoma College of Law, J.D. 1972
Admissions
Oklahoma Bar Association, 1973
United States District Court for the Western District of Oklahoma, 1980
Career History
Intern – Cleveland County Legal Aid, 1972
Intern – Michael Smith Law Office, 1972
Private practice – Hamilton and Lambert, 1973-1976
Judge – Oklahoma County Family Law Division, 1976-1982
Founder – Hester Schem & Beason, 1983-present
Adjunct professor – University of Oklahoma and Rose State College
Professional Organizations & Memberships
Oklahoma Bar Association
Oklahoma Bar Association Family Law Section
American Academy of Matrimonial Lawyers
Awards & Recognition
Listed as AV (Preeminent) by Martindale Hubbell
Listed in Family Law by Best Lawyers in America
Designated as a Super Lawyer by Super Lawyers Publication
---
Hester Schem Hester & Dionisio
Hester Schem Hester & Dionisio is an Oklahoma City law firm that limits the practice to Family Law. Our attorneys Jon Hester, Charles Schem, Scott Hester,Kara Didier and Monica Dionisio, as well as our dedicated staff, are sensitive to the needs of those experiencing family problems. Our goal is to achieve the best results for our clients through negotiation, mediation and, when necessary, litigation.
Legal services include divorce, domestic violence, injunctions, child support, custody and visitation, paternity determinations, prenuptial agreements, and guardianship of adults and children. The attorneys of Hester Schem Hester & Dionisio are licensed to practice throughout the state of Oklahoma.
Hester Schem Hester & Dionisio has the expertise and knowledge to maneuver through even the most complicated cases. We are able to help clients with a number of diverse legal family issues in the following areas:
Divorce
These cases frequently address issues regarding equitable distribution of property, alimony, shared or sole parental responsibility, child custody, child support, visitation, relocation of residency out-of-state, and attorney fees and costs associated with the litigation. Our firm has access to experts in the field of tax who advice clients on the tax implications of family law related legal matters, such as divorce.
Post Divorce Modification
In these cases, clients seek to change their divorce terms because there has been a substantial change of circumstances since the date of their divorce or last modification.
Domestic Violence Injunctions
At our firm, we take domestic violence issues very seriously. There are injunctions prohibiting acts of domestic violence that are available to protect victims from further acts of domestic violence. We strongly support the goal of zero tolerance of domestic violence.
Child Support
We assist clients in determining the amount of child support that may become due and owing as a result of a divorce or other family law actions. We can also assist with modifications to the child support agreement settled on by both parties or child support order already entered by the Court.
Custody and Visitation
We can help with changes in either the custody or visitation rights involved with your children. Our firm can also help modify the terms of custody and visitation that were agreed upon by both parties involved or ordered by the Court.
Prenuptial Agreements
Our firm handles prenuptial agreements. Prenuptial agreements involve people who are not yet married and wish to resolve all financial issues that may arise in the unlikely event of a future divorce.