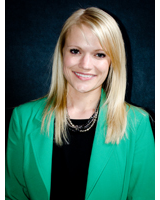 Kristen Wolf
Firm: Wolf & Shore
Location: Hamden - CT
3190 Whitney Avenue, Building 5




Hamden, CT




USA
Tel : 203.745.3151

Fax : 203.891.6479

Email : kwolf@wolfandshorelaw.com

Kristen Wolf is a partner and owner of Wolf & Shore, LLC. She received her Bachelor of Science degree from the University of Connecticut School of Business in 2006 and her Juris Doctor degree from Quinnipiac University School of Law in 2009. While in law school, Attorney Wolf had the honor of serving as the Student Bar Association Treasurer and the Finance Committee Chair and also received several awards including Excellence in Clinical Work. Prior to opening Wolf & Shore, LLC, Attorney Wolf was a partner at a small general practice law firm in Orange, Connecticut. Attorney Wolf also previously clerked at the Hartford Superior Court and worked as a legal assistant in a private practice in Stamford, Connecticut. While attending UCONN, Attorney Wolf interned at the Public Defenders' Office in Hartford, Connecticut.
Attorney Wolf is licensed to practice in the state of Connecticut and is currently a member of the New Haven County Bar Association, including the Family Law Committee, Trusts, Estates and Probate Committee, Lawyers Lounge Committee, Membership Committee, Young Lawyers Section, and is also the co-chair of the Solo and Small Firms Committee. Attorney Wolf is also a member of the American Bar Association, Milford Bar Association, West Haven Bar Association, and Connecticut Bar Association, including Family Law, Estates and Probate and Young Lawyers Sections, as well as serving as co-chair for the Children in the Law Committee of the Young Lawyers Section Executive Committee and the National Academy of Jurisprudence Family Law Trial Attorneys Association Kristen Wolf is also a participating attorney for the Connecticut Women's Education and Legal Fund and serves as Assigned Counsel for the Office of the Chief Public Defender at the Bristol and Hartford Geographical Area (GA) courts and he Hartford Juvenile court for child protection and delinquency matters, as well as guardian ad litem in the Meriden and Middlesex Judicial Districts. In addition, Attorney Wolf has completed the GAL/AMC training session offered by the Connecticut Commission on Child Protection as well as the National Institute of Trial Advocacy's training. Most recently, Attorney Wolf was also selected to become part of the New Haven's Finest Professionals Class of 2013 and the National Academy of Jurisprudence Premier 100 Trial Attorneys for Connecticut for 2016.
Outside of her legal endeavors, Attorney Wolf is also actively involved in the community. She serves as Treasurer on the Board of Directors for the Dan Orlovsky Foundation which works to provide opportunities for Connecticut's children who are in need.
---
Wolf & Shore LLC
Hamden Attorneys Wolf & Shore, LLC is a full-service law firm with a focus on family and divorce law, located in Hamden, CT. Our New Haven County based office practices throughout Connecticut.
Attorneys Kristen Wolf and Shari ShoreWe focus on family law, probate matters and probate administration, estate planning, residential closings, and juvenile law.
The Connecticut attorneys of Wolf & Shore, LLC approach each case in a client-centric and comprehensive manner because they believe in personal service. Each client is offered personalized representation with an emphasis on accessibility. Wolf & Shore, LLC has developed various methods to address clients' concerns promptly and efficiently. If you choose to retain Wolf & Shore, LLC, you can be confident that you will have one-on-one communication with your attorney, your phone calls and e-mails will be returned, your questions will be answered, and you will be kept informed throughout the duration of your case.
Attorney Kristen Wolf and Attorney Shari Shore are well-versed in their various practice areas and their experience allows the law office to combine litigation and mediation techniques while also being sensitive to clients' emotional needs. We know that no one wants to be in the throes of a divorce. Wolf & Shore, LLC can help you through the process, and show you how to come out better on the other side. Wolf & Shore, LLC understands the local Hamden, CT and Greater New Haven, CT communities. Attorneys Wolf and Shore focus on building positive relationships with each client by providing high quality, thorough, and when needed, aggressive legal representation. Wolf & Shore, LLC prides itself on integrity, work ethic and zealous representation, and has earned a reputation for achieving positive results. Wolf & Shore, LLC is dedicated to providing professional, reliable and cost-effective representation.