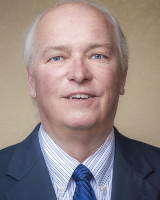 Lee Sasser
Firm: Sasser & Weber, P.A
Location: Orlando - FL
1217 Mt Vernon St




Orlando, FL 32803




USA
Tel : (407) 896-0491

Fax : N/A

Email : leesasser@sasserweberlaw.com

Lee Sasser and his wife, Nancy Weber, have been practicing family law together since 1985, focusing on mediation, collaborative law, and a peaceful resolution for divorcing families.
Deeply invested in the local family law community, Lee is the former Chair of the Orange County Bar Association Family Law Section, one of the largest and most active committees of the OCBA. The purpose of the Family Law Committee is to provide attorneys practicing and/or interested in the field of family law a means to further their knowledge in this specialty area and enhance their ability to counsel clients. The committee holds monthly meetings at which accountants, mental health experts, judges, attorneys, and others present information of importance to family law practitioners.
Lee is also an inaugural Board Member of the Collaborative Family Law Group of Central Florida. In 2018, Lee received the Thomas V. Behan Collaborative Excellence Award, for advancing the mission, goals and values for families to achieve  peaceful resolution of their disputes through collaboration, rather than litigation. The organization advocates for a non-adversarial divorce process, wherein the divorcing couple and their selected collaborative professional team assist couples in reaching an agreement that aligns with the couple's goals, without ever entering a courtroom. To that end, the professional team, which includes two collaborative attorneys, a neutral financial professional, and a neutral mental health professional, works with the divorcing couple to minimize the economic and emotional costs of divorce.
Lee was an inaugural Board Member of the Central Florida Family Law American Inn of Court, chair of a Florida Bar Grievance Committee and a Board Member of the Citrus Council of Girl Scouts.
He has been listed in Super Lawyers (2008-2012), Best Lawyers in America in Family Law every year since 2008, and Best Lawyers in America in Family Law Mediation, from 2012 through the present.
Credentials
B.S./B.A., University of Florida, with high honors, Gainesville, Florida
J.D., University of Florida, with honors, Gainesville, Florida
Florida Blue Key leadership honorary
Florida Bar, Admitted in 1975
Florida Supreme Court Certified Marital and Family Law Mediator, 1992-Present
Florida Bar Board Certified Specialist in Marital and Family Law, 1991-Present
---
Sasser & Weber, P.A
The practice of family law includes all issues related to marriage, separation, and divorce, including parenting plans, child time-sharing and custody issues, alimony, child support, modification, paternity, and pre-nuptial agreements, including for same-sex couples. All of these situations are emotionally volatile: over the course of 30 years and thousands of clients, Lee Sasser and Nancy Weber's ability to defuse intense feelings and channel them into mutually satisfactory outcomes for their clients means that they are consistently named one of the top family law firms in Central Florida.
Family lawyers serve as advocates for their clients, representing them publicly (and behind closed doors) to ensure their rights are respected. They also take on the role of trusted adviser, weighing in on the legal intricacies of a case and developing a plan that will best represent their clients' interests. Family law practitioners must also be master communicators, delivering and receiving information from their clients, other lawyers, spouses, and the Court as they navigate toward a peaceful solution.
The attorneys at Sasser & Weber, P.A. understand that the practice of family law requires a delicate balance of sensitivity and strategy.