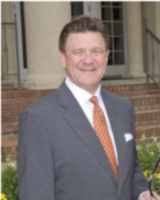 Mark Chinn
Firm: CHINN & ASSOCIATES PC
Location: Jackson - MS
4316 Old Canton Rd, Suite 200-A,




Jackson, MS 39211




United States
Tel : (601) 202-5594

Fax : (601) 202-5599

Email : mark@chinnlaw.com
Founder of Chinn & Associates, Mark A. Chinn is a seasoned Jackson, Mississippi family law attorney who has dedicated his career to helping clients through some of the most difficult times in their lives. He is dedicated to using his talent and experience to empower his clients to lead the lives they want to lead.
Mark graduated from Iowa State University with his undergraduate degree in 1975 and went on to obtain his Law Degree from the University of Mississippi in 1978. He is admitted to practice in all Mississippi courts, the Fifth and Seventh Circuits, and the U.S. Supreme Court.
Through his 40 years in practice, Mark has seen it all. Early in his legal career, he worked in every area of law, but soon realized his skillset and personal mission in life matched perfectly with family law. Mark has met with considerable success in this arena, helping clients with the most complex divorce and family law matters with grace and tenacity. He has authored and co-authored several books on family law, is a frequent lecturer and speaker on this subject, and has received numerous accolades from respected publications and legal rating entities.
Some notable distinctions include:
Top 50 Lawyers in Mississippi by the Mississippi Business Journal
Best Family Law Firm in Mississippi by Corporate INTL Magazine
Mid-South Super Lawyers
The Best Lawyers in America
Martindale-Hubbell's Bar Register of Preeminent Lawyers
Selected from Mississippi for membership into the Outstanding Lawyers of America
Mark and his wife, Cathy, have been married since 1978 and have four daughters and a granddaughter. Mark has a black belt in karate and kickboxing and is a 20-year veteran of rugby. He is also a private pilot and enjoys golf and weightlifting.
Licenses:
United States Supreme Court
Fifth Circuit Court of Appeals
Seventh Circuit Court of Appeals
United States District Court for the Northern District of Mississippi
United States District Court for the Southern District of Mississippi
State of Mississippi, License to Practice Law
Degrees:
Juris Doctor, University of Mississippi Law Center, 1978
Bachelor of Arts, Iowa State University, 1975 (Political Science)
Specific Areas of Expertise:
Family Law: Our firm helps families with family problems such as divorce, modification, contempt, guardianships, youth court matters, support, and paternity.
Motivational and educational speaking: Mark presents all over the United States and Canada to various groups of lawyers and bar associations on the topics of law practice management, marketing, client service, trying skills, and life and practice balance.
Mark also has expertise in law practice management, marketing, client service, and trial skills.
Honors & Awards:
Award of Merit, Presented by the Mississippi Bar once each year in recognition of distinguished service and valuable contributions to the public and the profession as a Bar volunteer. 1996
Bar Register of Preeminent Lawyers, presented by Martindale-Hubbell®, each year since 1998. Perfect 5.0 AV Preeminent® rating. According to the publishers, this publication by the World's most respected lawyer rating service, lists only the most distinguished law practices.
The Best Lawyers in America, 2001 to present. More than 350,000 individual evaluations are processed with the simple question, "If you had a close friend or relative who needed a (family lawyer), and you could not handle the case yourself…to whom would you refer them?"
Mid-South Super Lawyers, 2006 to present. According to the publisher, only 5% of the lawyers in a state are named. This is not a popularity contest, but ratings backed by considerable polling and peer evaluation efforts with a detailed research process on each candidate based on 12 indicators of peer recognition and professional achievement. A series of safeguards is built into the database.
Outstanding Lawyers of America, 2003 to present with only 100 selected per state.
Past Awards
Business Integrity Award Finalist, 2004,Mississippi Business Journal
Mississippi Bar Foundation
Current Professional Organization Memberships & Service
American Bar Association, thru 2009, Member of the Governing Counsel for two terms; Parliamentarian, 2008, long term member of the Publications Board, responsible for publications by the section.
Mississippi Bar Association, member of numerous committees including Two-time Chair of the Family Law Section, Solo and Small Firm Practice Committee, Ethics Committee, Client Relations Committee, Women in the Profession Committee, Fee Dispute Resolution Committee
Hinds County Bar Association, President, 98-99
University of Mississippi Law School Alumni Association
Lamar Order, University of Mississippi Law Alumni Association, Chair, 2006
---
CHINN & ASSOCIATES PC
Chinn & Associates
It is no wonder that family law matters are often difficult to deal with. You are facing issues that are not only emotionally impactful but that may have a lasting influence on your financial stability. At Chinn & Associates, we help families solve their problems. We approach divorce, custody, and other family law matters with intelligence, creativity, and a true passion for our clients' well-being.
Finding a competent Jackson family lawyer to represent your interests is of the utmost importance if you are to achieve your goals and face a brighter future. With four decades of legal experience, founding attorney Mark Chinn believes in using his talents and experience to empower clients to lead the lives they want to lead.
Chinn & Associates is committed to conceiving and delivering unparalleled service to individuals considering or involved in divorce, where a myriad of financial and legal issues must be resolved. We are dedicated to maintaining the highest standard of legal training, integrity, and personal performance. We are meticulous, innovative, and completely committed to meeting and exceeding our clients' expectations.
For Chinn & Associates, the law is not a cold, impersonal machine, but rather a system built for, and around, people. In that spirit, Mark Chinn has crafted a law firm dedicated to serving the needs of the people.
We make ourselves available to our clients 24 hours a day, 7 days a week. We provide our clients with personal cell phone numbers so they can get in touch with us when needed. We educate our clients on all legal and moral courses of action so we can create a plan that is consistent with their immediate objectives and their ultimate goals in life.